Current Open Status:
? – Free Play Arlington – Open.
? – Free Play Denton – Open.
? – Free Play Ft. Worth – Open.
? – Free Play Richardson – Open.
Please review our current rules prior to planning your visit.
Twitch Stream:
24 Hours of Free Play – twitch.tv/freeplayarcade
(Live Broadcast when possible.)
Help Free Play:
Covid-19 (the "coronavirus") has dramatically affected Free Play and it will get worse before it gets better. But you can help. Even if visiting one of our locations is impossible under current circumstances, you can help us by following any of the links below.
HELP OPTION #1
BUY DIGITAL GIFT CARDS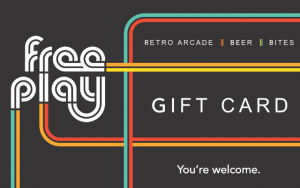 HELP OPTION #2
SUPPORT US ON PATREON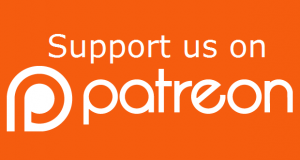 HELP OPTION #3
BUY MERCH ONLINE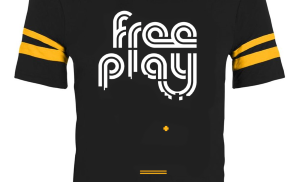 What Else?:
In November 2015, I sat down with a reporter to discuss the upcoming opening of Free Play Arcade in Richardson, Texas. I was an arrogant lawyer then and when asked what I wanted to do with Free Play I said, "Bring back arcades and change the world." I didn't really know what I meant but it sounded cool. Through 100s of late nights and 1000s of hours of work, we opened Free Play Richardson to critical acclaim and commercial success.
Just last month, I sat down with a reporter to discuss the launch of our fourth arcade in Ft. Worth and the announcement of our fifth to come in Dallas. My view of Free Play had changed over the years. We went from a small project to a multi-million dollar business and we'd succeeded in ways that were supposed to fail, running real equipment and focusing on quality above all else. I thought we had delivered on that insane and arrogant goal.
But just a few weeks later, the world is shutting down and our once enviable position in the industry is quickly becoming our noose. We're making dramatic and desperate changes as fast as possible. Our revenue shortfall has been quick and severe. We're scrambling to save Free Play and the people who depend upon it.
I think this world is better with Free Play. Help us and we will survive.
– Corey Hyden, President, Free Play