Read Books! Play Games! Repeat!
Here at Free Play, there is only one thing we love (almost) as much as authentic video games – BOOKS! So welcome to our summer reading club: Read It! All you have to do is read 5 books and fill out an online form – in return you get a free admission to any Free Play arcade AND your choice of Read It! swag when you redeem that free admission. Happy summer everyone!
Below you'll find the rules of the program, frequently asked questions, the 2023 official prize list, and the FREE ADMISSION SUBMISSION FORM!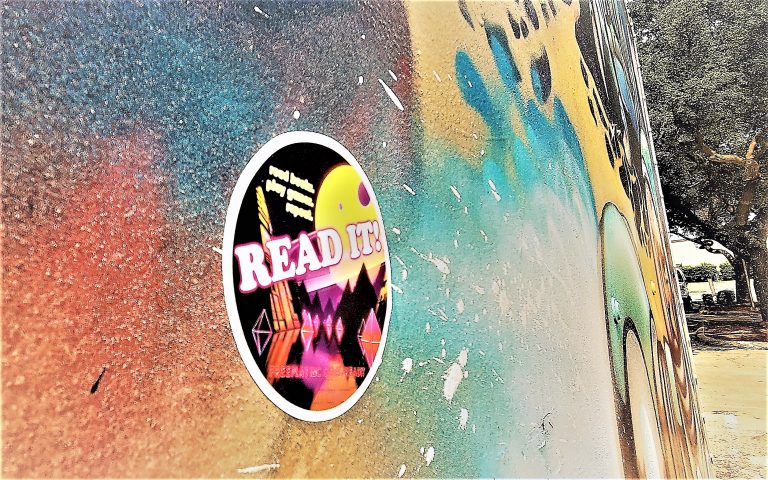 Read It! Rules and FAQs
1. Hasn't this been done before?

Absolutely! As a child of the 80s and 90s, there was nothing more rewarding and fun than reading some books during the summer and receiving a prize at a place where I could play a Ms. Pac-Man cocktail table. If that exact promotion was still around, the Free Play Read It! promotion wouldn't be necessary. But our endless quest to save the things we love most has brought us here and we're going to do what we can to keep the tradition going as long as possible.
2. So what's the deal? What are the rules?

This summer, whenever you read five books, you get a free admission to any Free Play Arcade. You must read the books between May 15, 2023 and August 15, 2023. Your admission is redeemable until December 31, 2023. You can earn up to three admissions (awarded one per month beginning in June) over the summer and use them as you see fit before the deadline. Simply fill out the form at the bottom of this page and, upon verification, you'll receive an email with your one-time use admission code!
Please note, any award is subject to verification and it may take up to 2 days for your free admission to appear in your inbox. This challenge may end without notice and there is no guarantee of any reward.
3. There was a mention of prizes?

This year, each time you turn in a free admission during the summer, you also get one free prize from the READ IT! prize box. This year's custom prizes include all of the classics: bookmarks, stickers, buttons, pencils, and notepads! Each item was custom made for the READ IT! program and these prizes are not available in stores! Please note, though the admissions are valid through the end of the year, the prize box will only be available through September 2023.
4. Who can participate?

Anyone! Children 13 and under need their parent's permission, and possibly assistance, to fill out our online form. And we're not looking to judge you based on the books you read! We just want you to read.
5. What's the catch? Why do this?

The point of Read It is to encourage the act of reading. It's a great way to learn, to self-reflect, to be exposed to new ideas, and hopefully to have fun. Studies have shown that readers have lower stress levels, higher levels of self-esteem, better quality of sleep, lower rates of depression, and higher reported happiness and satisfaction. We hope you participate in the spirit of the program – have fun and use it as an opportunity to challenge yourself! And besides, "if you are going to get anywhere in life you have to read a lot of books." – Roald Dahl
6. What are the important dates?

Submissions officially open on May 15, 2023. The first admission emails are sent out on June 1, 2023! You must read the books between May 15, 2023 and August 15, 2023. You must submit your books between May 15, 2023 and August 31, 2022 to qualify. The prize box will only be available until September 30, 2023.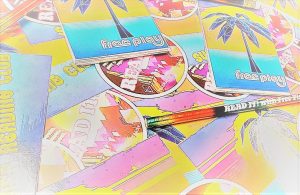 Official Read It! Prizes
An official Read-It! Bookmark
An OUT-OF-THIS-WORLD Button
An OUT-OF-THIS-WORLD Sticker
An authentically retro-styled PENCIL
The first-ever Free Play NOTEPAD
Read-It! will return in 2024!